Day 169
CHOMI CHRISTMAS TREE DAY!
Friday, December 9, 2016
Temperature: High 34° / Low 23°...feels like 13° this morning - yes 13 DEGREES!!!
What Kind of Day Did I Have & Why?
Well...we started our morning off right today! We agreed to wake up at 6:30 and did exactly that! I tried my hand at meditation and was not very successful, but they say it takes practice. I tried to start with 10 minutes and I'd estimate that around minute 3 my mind started to wander...maybe minute 4, probably minute 2... It was funny because I could tell when I started to think about my day and things I needed to do and I'd just try to bring myself back into the nothingness. I have to admit: the little bit of time I spent in my mind vacuum was quite wonderful. I'm gonna try that more for sure! We got our Christmas tree this afternoon too, so Christmas tree day is always awesome!
How Do I Feel? Health/Lupie Status?
I woke up in a good place and I think the new morning routine was a source. I was fine all day until we had to be outside in the -1,000° weather to find our wonderful mystery tree. Che was on damage control duty and made sure I took a break from the cold and got in the car to warm up a little bit at one point, so I was in a good place. All in all, today's pain was at a 4 overall. My hands are aching a little bit now, but I'm almost done for the night anyway.
Workout Time & Duration?
No workout today!
But I did get my Christmas tree, so I'm fine with that. Yes, I could have gone to the gym afterward...but I didn't.
I'll get it in this weekend!
What am I happy for?
Sparky being excited about Christmas Tree Day too!
We ALL were in the spirit today!
Loving Black Love Moment?
Christmas tree shopping time!!!
Listening to Christmas music on the way to Nutbrown's Christmas Tree Farm was perfect! When we got there it was cold as hell outside so we didn't get to walk around much. On a quest for a tree that was not too tall and not too wide, I was insistent on getting the right tree for us (as usual). After about 15 minutes of shooting down everyone else's ideas, I decided that I wanted to choose a tree that was in a heap and not untied yet. I felt a connection to it. YES, I SAID I FELT A CONNECTION TO A TREE! Che was skeptical, but let me get the mystery tree anyway. That's Love! We drove our happy selves back home listening to Grandma Got Runover By A Reindeer (a terrible song by the way) and other old classics. As soon as we arrived home, I realized that we went tree shopping on the exact same day last year. Maybe we can make December 9th our official ChOmi Christmas Tree Day! Aren't we cute?!?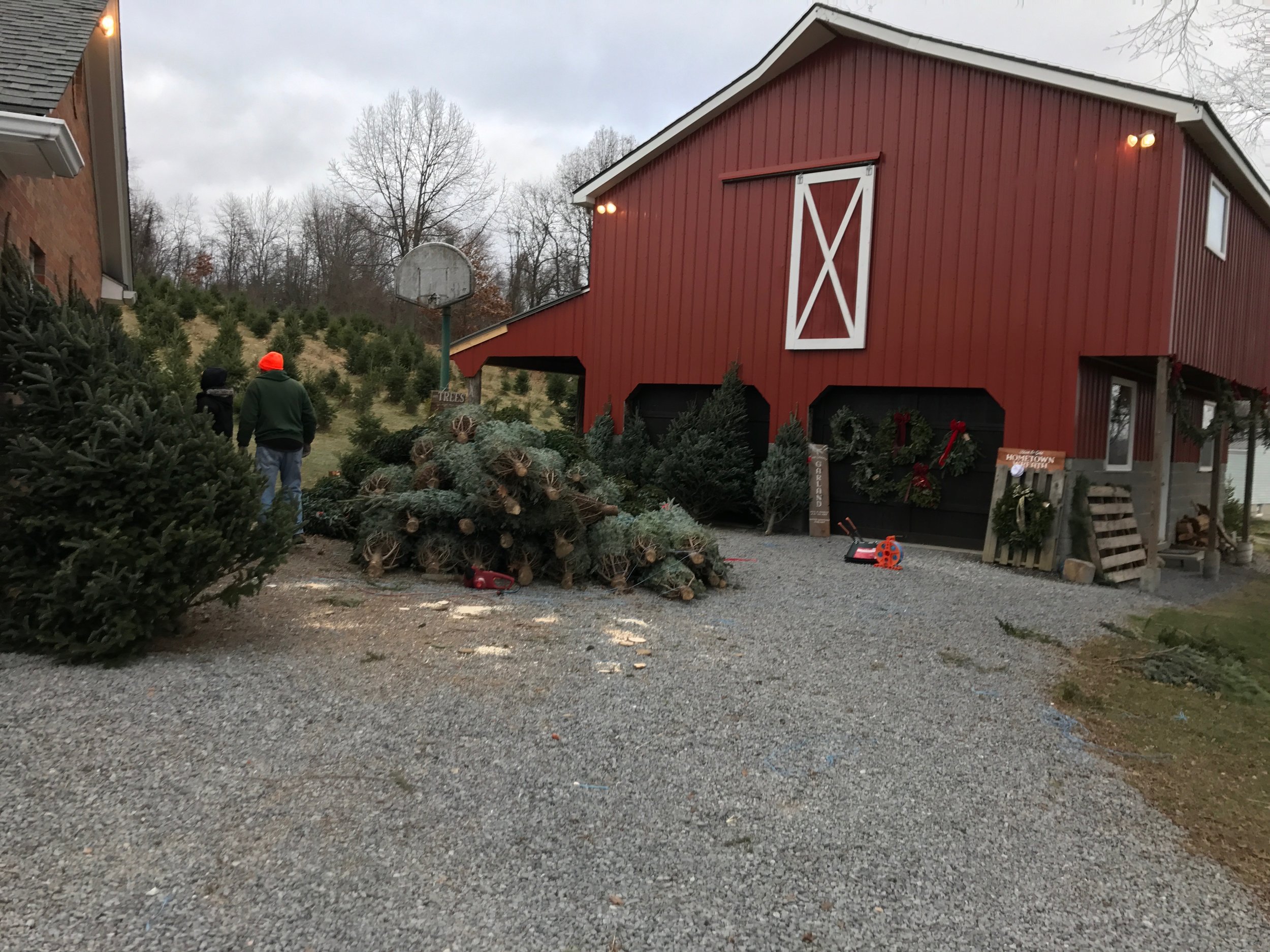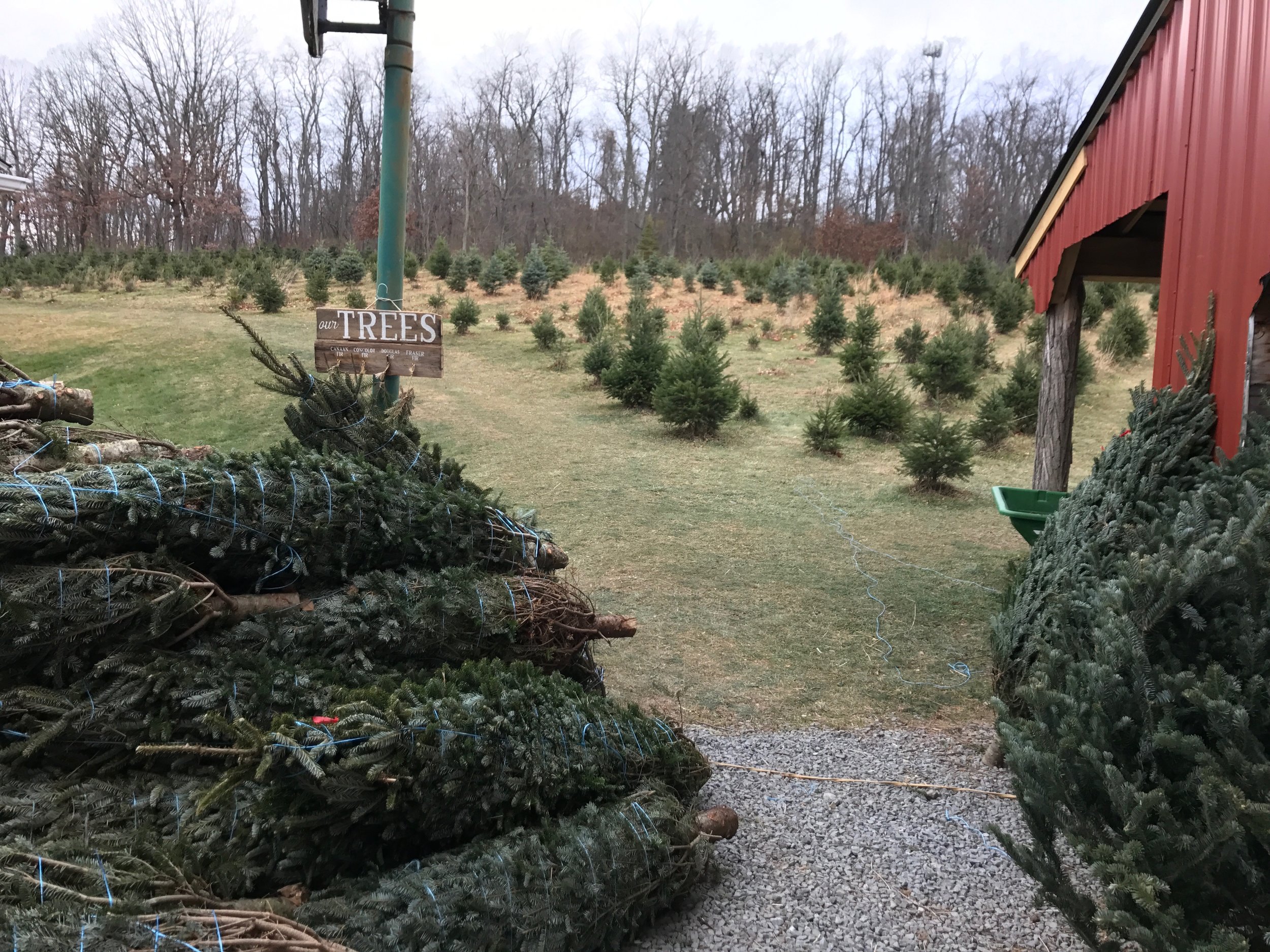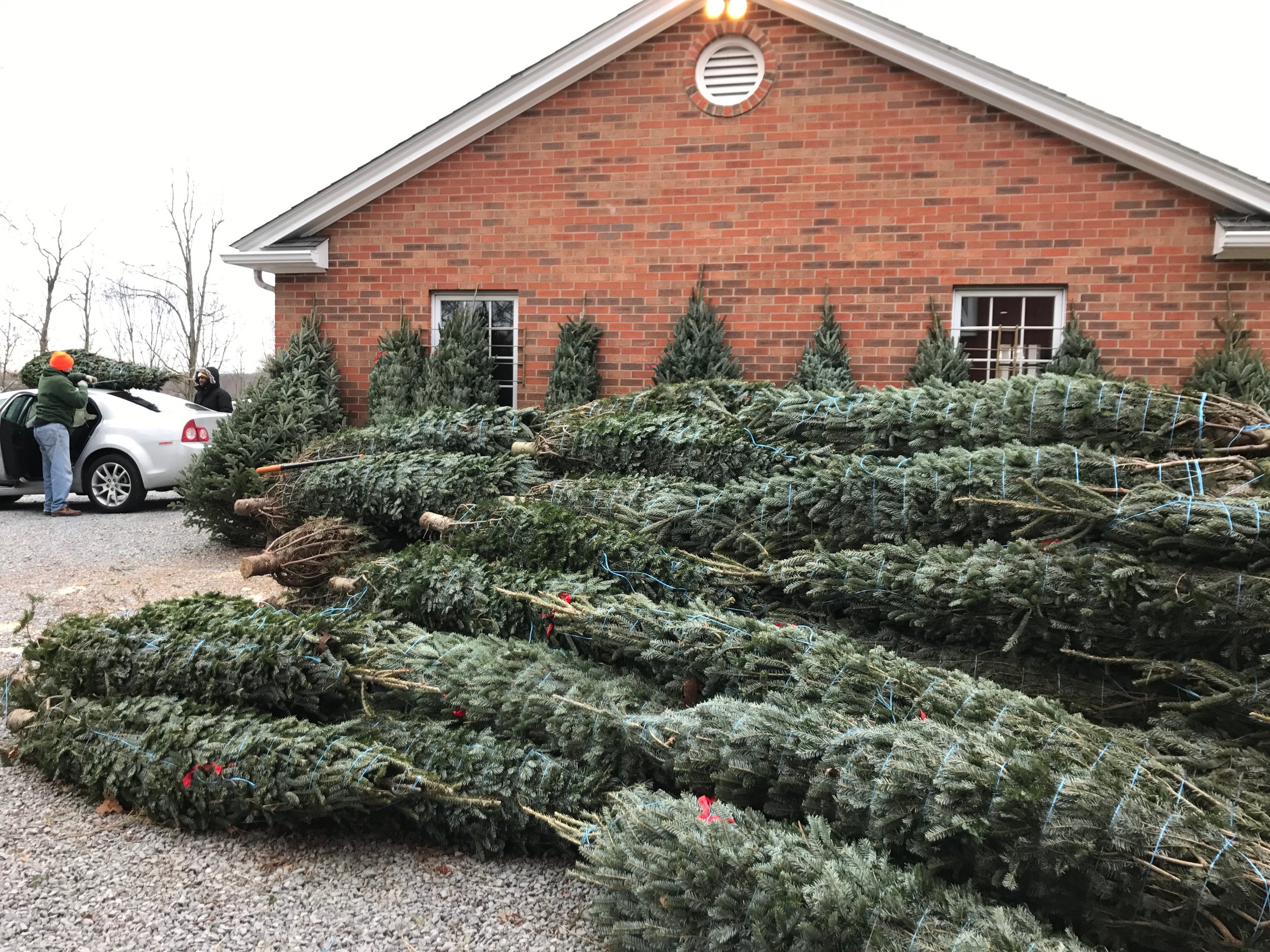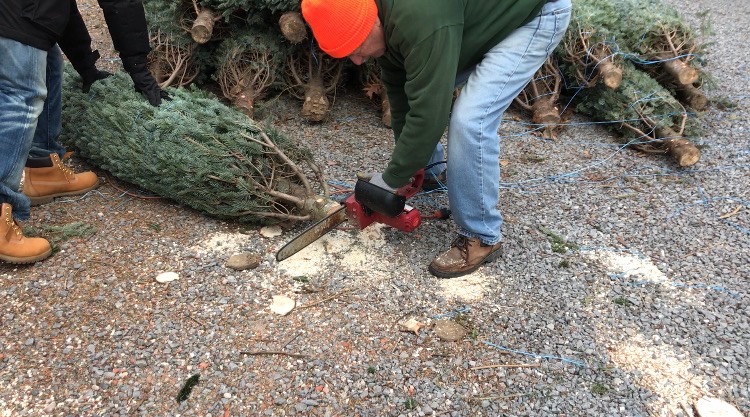 What could I have done better?
It was so fucking cold outside that I didn't push for us to get a picture of me and Che together at the tree farm. I got pictures of everything BUT us! I got them last year and it would have been nice to have today's selfie… but oh well...we still have our memories. I should note that last year although we were bundled up, it was at least 40 degrees warmer outside. Photo ops are directly related to the weather conditions. I'm not a damn meteorologist!
Destination Wedding Task Tackled:
Any Old Destination Wedding Tasks Making a Comeback?
Um, still nope...I said I had a case of the Christmas Tree Brains! That's a condition now.
I had Christmas trees on the brain all day, so nope!
What am I doing tomorrow?
Working out, and hoping that our mystery tree settles into a nice shape in the morning. It's looking a little crazy right now, but either way we will love it and decorate the shit out of this baby.
This is our last Christmas tree before we get married!
Next year (hopefully on Dec 9),
we will be shopping for our tree as man and wife!

Hmm, what else?
Oh yeah, I got the audible version of the Miracle Morning, so I'm excited to read get into it this weekend!
I think it'll be helpful for my productivity.